truffle recipes by ralph hutchings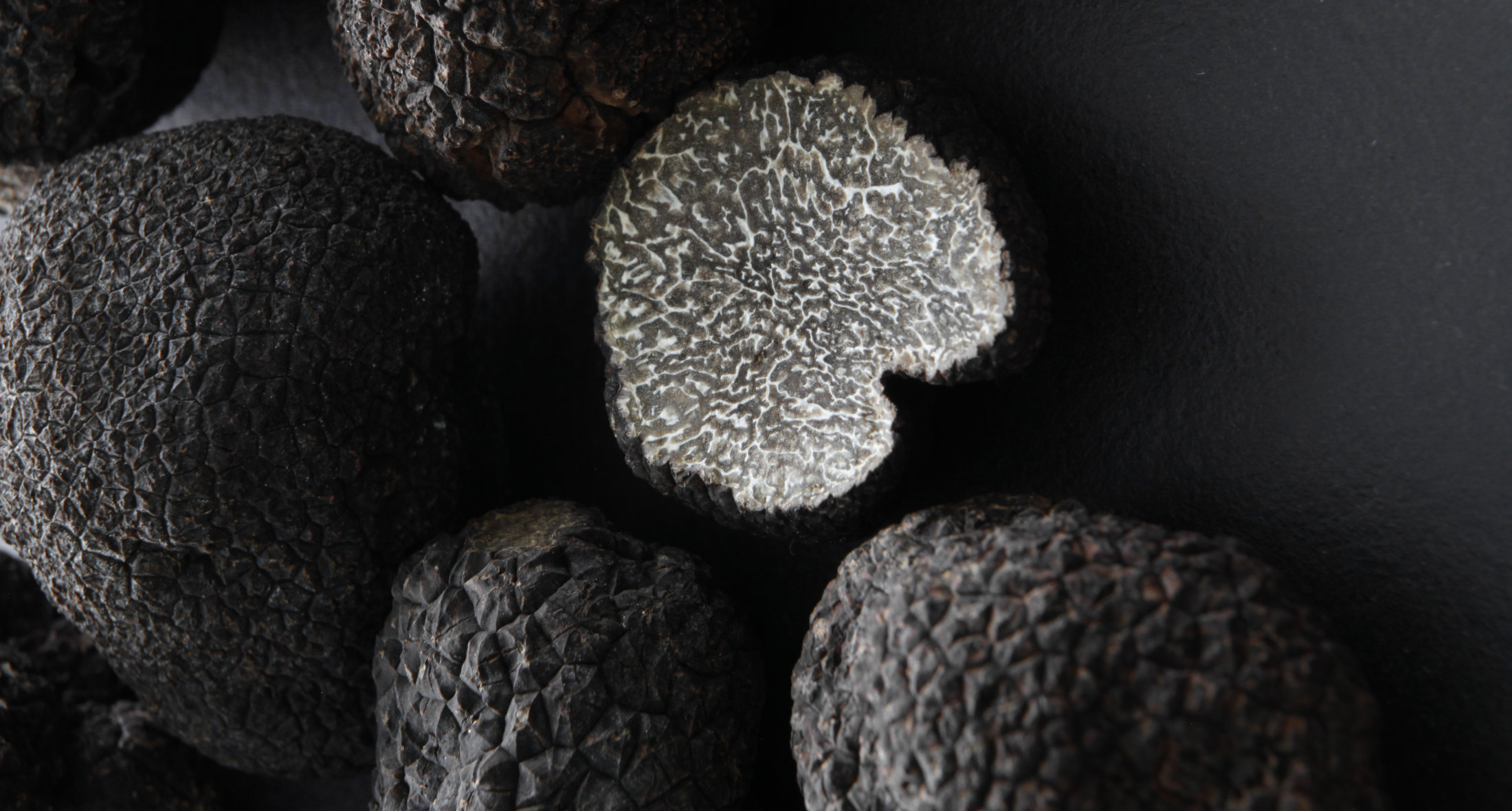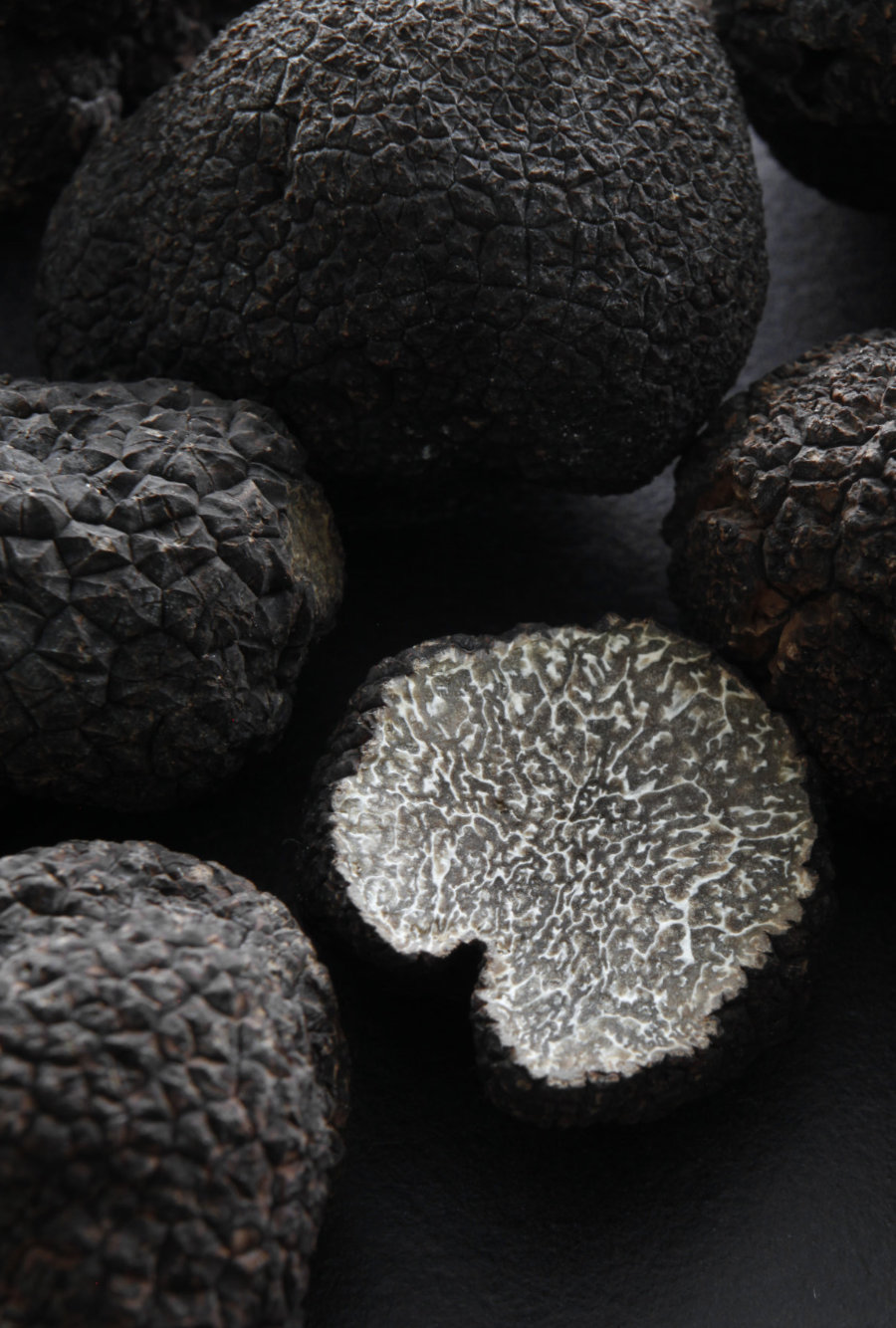 black diamonds
cooking with the melanosporum truffle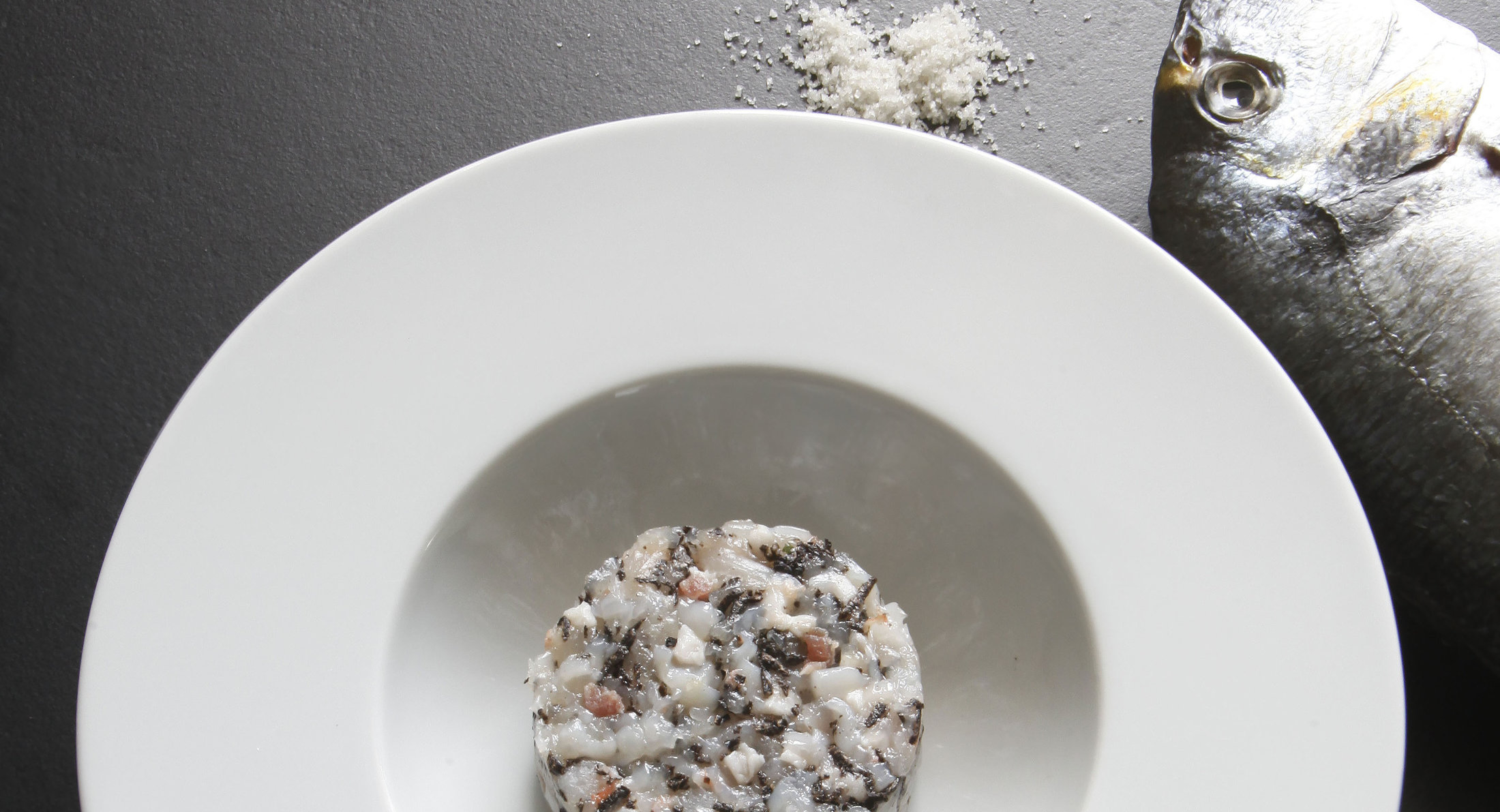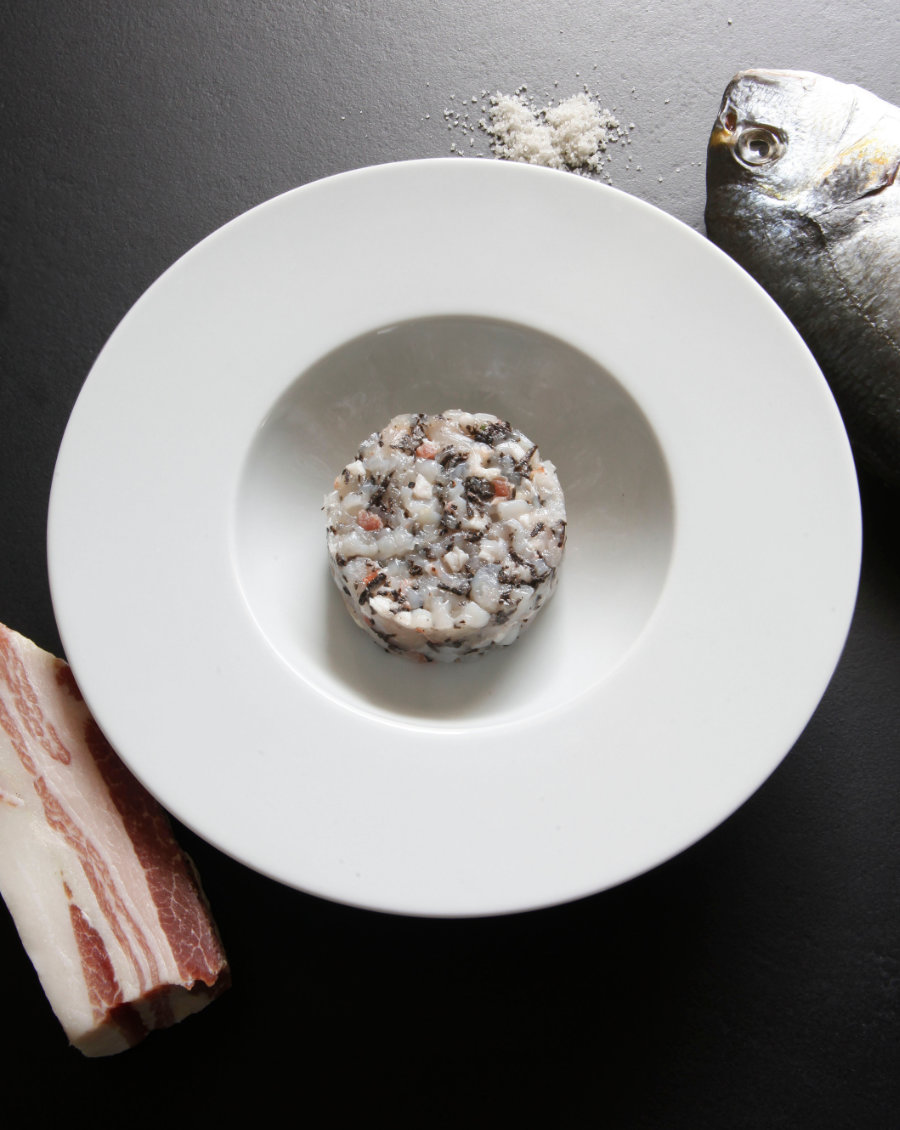 cooking with the melanosporum truffle
THE AUTHOR - Ralph Hutchings, photographer and art director to many michelin star chefs and editor of cook books has learned the art of cooking and plating side by side some of the greatest chefs in europe. He has become over the years an experimented chef in his own right.
WHY TRUFFLES ? - Also editor of cultural books, it was in the making a of a publication on local professionals that Ralph met Michel Santinelli, President of the regional federation of truffle producers in the region of Sud Provence-Alpes-Côte d'Azur, and there was born his fascination for this gem of the gastronomic world. Ralph has accompanied Michel to hunt for Truffles both in the wild on the mountainsides between France and Italy and on the plantations on the foothills of the french rivera, where you will find some of the world's finest truffles.
FIRST RECIPES - Ralph began creating truffle recipes, passionate about both design and 'cuisine' he began to experiement with truffles, their use in cooking and the visual aspect of the dishes. His truffle evenings organized in the winter season soon became a ritual for friends and clients.
CONCLUSION - Having produced a great number of recipes for his gastronomic evenings, Ralph finally decided to produce a book that reunited all the recipes produced for his truffle meals entitled Black Diamonds (available on Amazon - signed coffee table book series available direct ralphhutchings@ymail.com). He continues to enlighten the palates of his friends with new original dishes every truffle season.
the author's editions
excerpts from Ralph's cookbook editions
Ralph has been publishing books on culture and gastronomy for over 20 years. Many in his status as a cultural jounalist. He has also been producing projects over these same years with major luxury hotel and restaurant groups which has led him to work alongside many talented chefs, some of which have become close friends. This proximity with the gastronomic world pushed him into experimenting with cooking and producing several books based around his own recipes and those of famous chefs.
For more details on these books, take a look at the boutique.

the source
Michel Santinelli truffle hunting with his dogs
AN ENCOUNTER - In his role as cultural journalist, Ralph produced books and guides on topics of local culture (French Riviera). Ralph had chosen as one of his subjects Michel Santinelli (President of the regional federation of truffle producers in Sud Provence-Alpes Côte d'Azur) to illustrate the richness of local gastronomic culture (truffles from this region being reputed among the best in the world). This encounter would be the start of a very enriching relationship. Michel began to intoduce Ralph to the world of this 'Black Diamond' of the gastronomic landscape and passed on his passion for its culture and gastronomic qualities. Ralph has accompanied Michel on truffle 'hunts' in the wild and in Michel's own plantations.
LOCATION - Michel Santinelli hunts truffles with his trained truffle dogs in the wild and on his own 'homemade' plantations. In the wild, truffles can be found on the mountain sides between France and Italy. Once the truffle hunters have found their hunting grounds (where they can find ample quantities of truffles), these places become a very closely guarded secret. But to adhere to the demands of his favourite chefs, Michel has also developed truffle plantations over the foothills of the Riviera between Nice and Grasse. His expertise in choosing location and soil, as well as controlling irrigation and fertilisation is the key to producing a successful and qualitative plantation.
MAN'S BEST FRIEND - Of course, one of the main assets of a truffle hunter is...his dog. To mention a few: Bella, Maia, Indie. An important part of a truffle hunter's expertise is to train his dogs. Firstly to choose the best adapted breed and then to teach them how to hunt. Discipline and mutual respect is of greatest importance.
the truffle
The hillsides of the french riviera, ideal land for truffles
THE MELANOSPORUM BLACK TRUFFLE - Among the many varieties of black truffles available across the world, the most sought after is the MELANOSPORUM, the queen of all truffles, with which no other truffle can compete. Only the white truffle of Alba can be considered to have such culinary qualities. Its main characteristics are its outer crust covered in little diamond shaped cones and its dark flesh against white veins.
The truffle is a fungus that grows around the roots of a tree, mostly on the roots of the evergreen Oak, either in the wild (here that will be on the mountain sides between France and Italy) or from plantations of the evergreen Oak.
I fortunately live on the French Riviera, a region that through its climate and its soil produces some of the finest and most reputed Melanosporum truffles in the world.
Unlike the white truffle of Alba, whose season is the beginning of Autumn, the Melanosporum appears from mid December to mid February, but are at their finest from mid January to mid February. The flesh is darker and the perfume is more powerful. The truffle itself is best uncooked. It is in this state that it gives all its flavour and its delicate crisp nutty texture. However grated truffle will enrich and perfume your sauces, perfume your pastry, pasta or potatoe puree. Left in the fridge it will leave its perfume in just about everything in the fridge, so make sure its well sealed unless you want to eat everything with a hint of truffle!. Even if one should generally use a fresh truffle within a week to 10 days, I personaly have used them up till 3 - 4 weeks later, and they were still fine and tasty. Obviously it will lose some perfume as time goes by and it does depend on the conditions in your fridge. They should be kept in a paper bag and wrapped with kitchen paper. I personaly don't put them in a sealed container, so they can breath.
Storing unused truffles for later in the year is possible, I suggest putting into a vaccuum sealed plastic bag before it goes into the freezer. This stops the truffles getting too gorged with water. The truffles when defrosted lose their texture and their appearance (white veins), so they can't be used in the same way. I keep some by for a few meals in Summer, when I have friends that are not local. They still keep a part of their charm.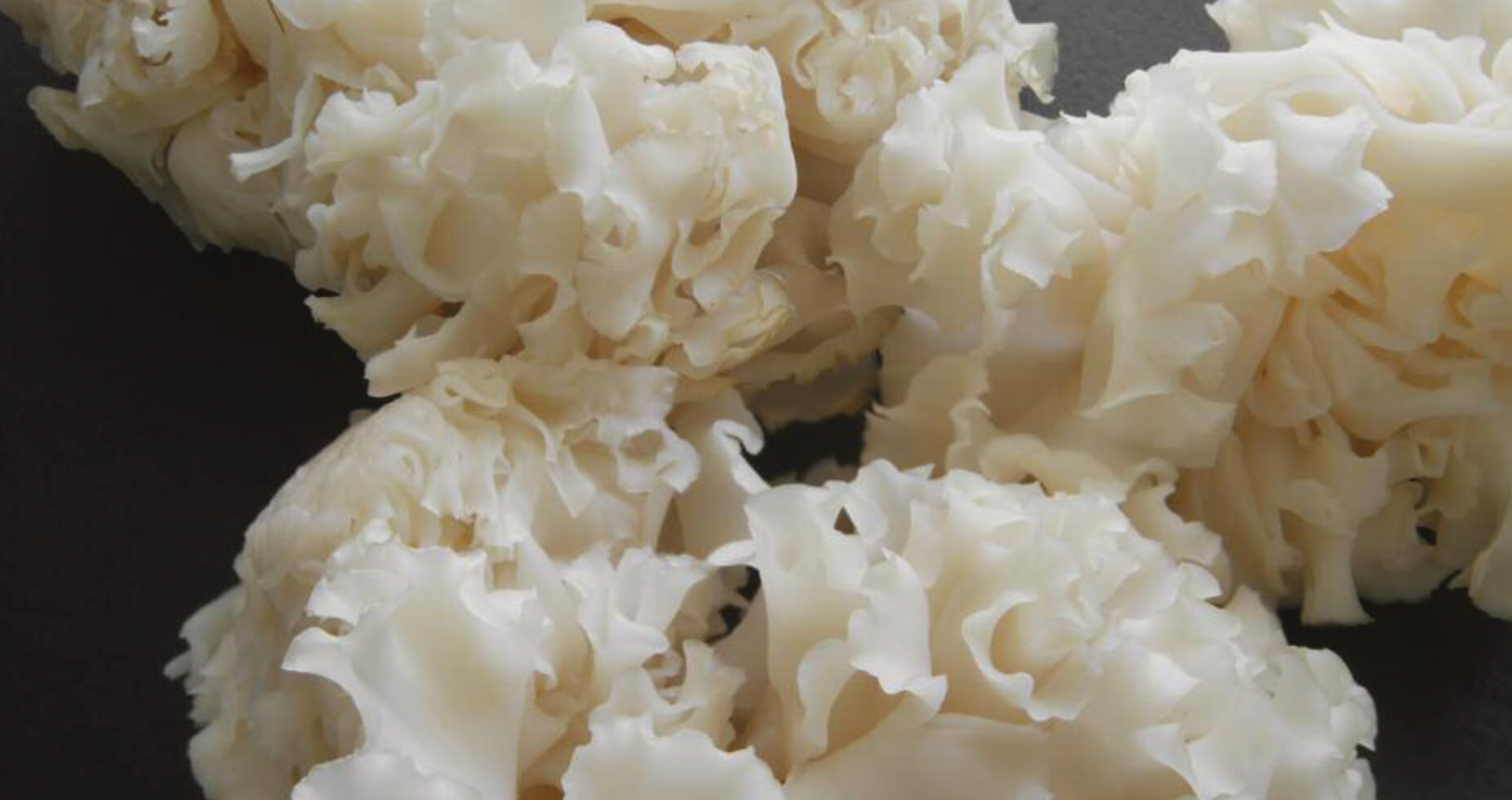 starters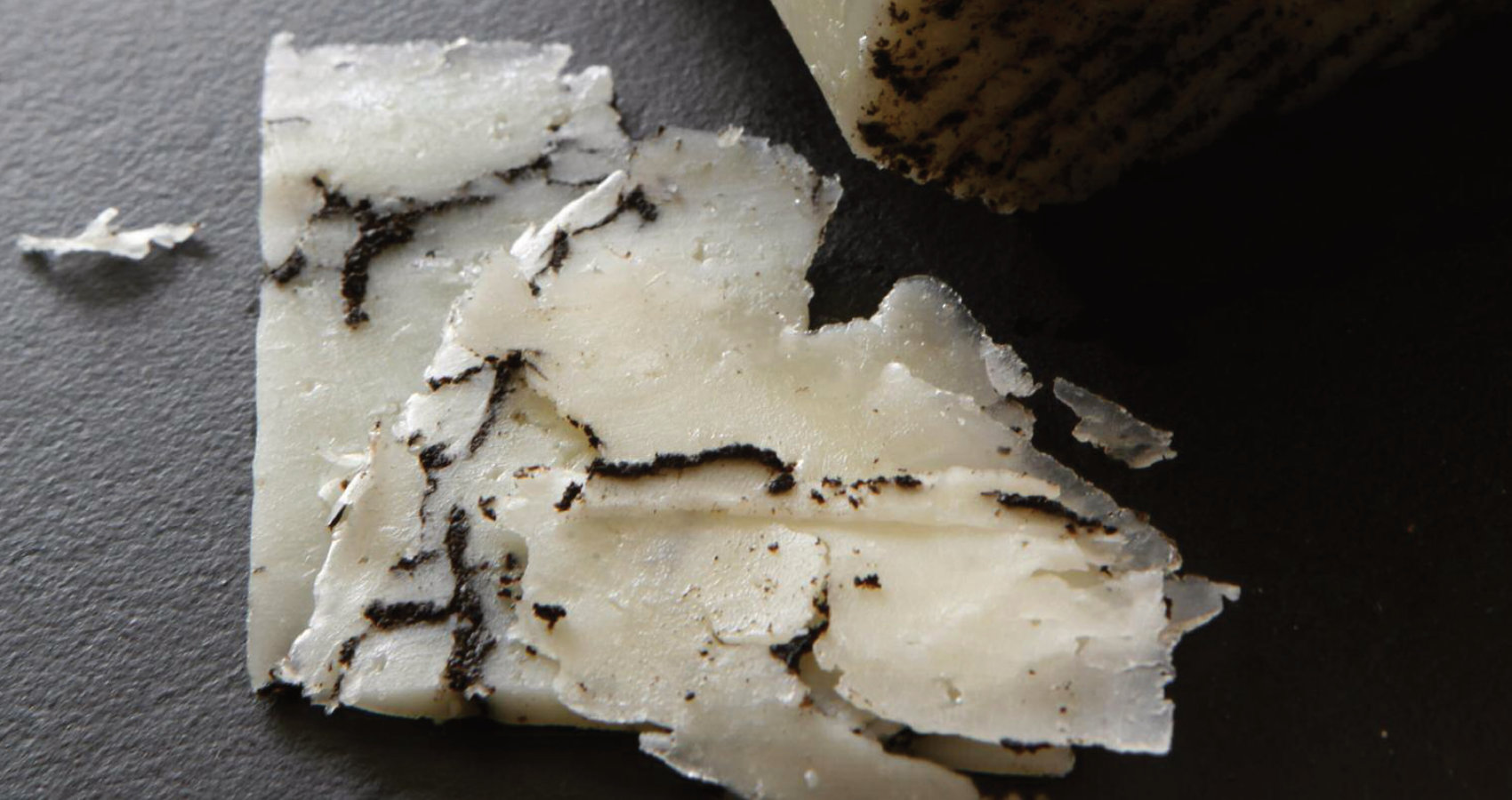 pasta dishes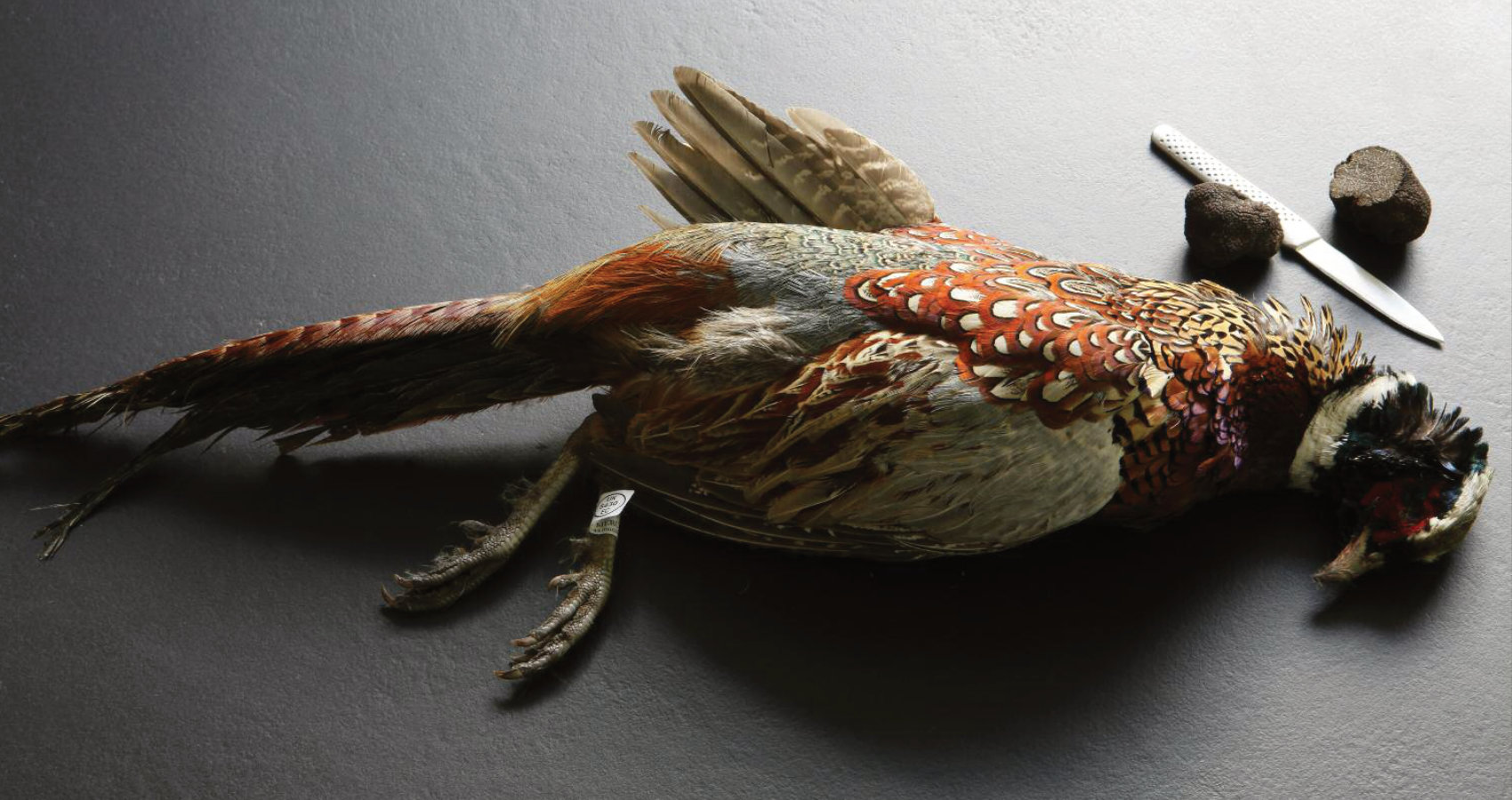 main courses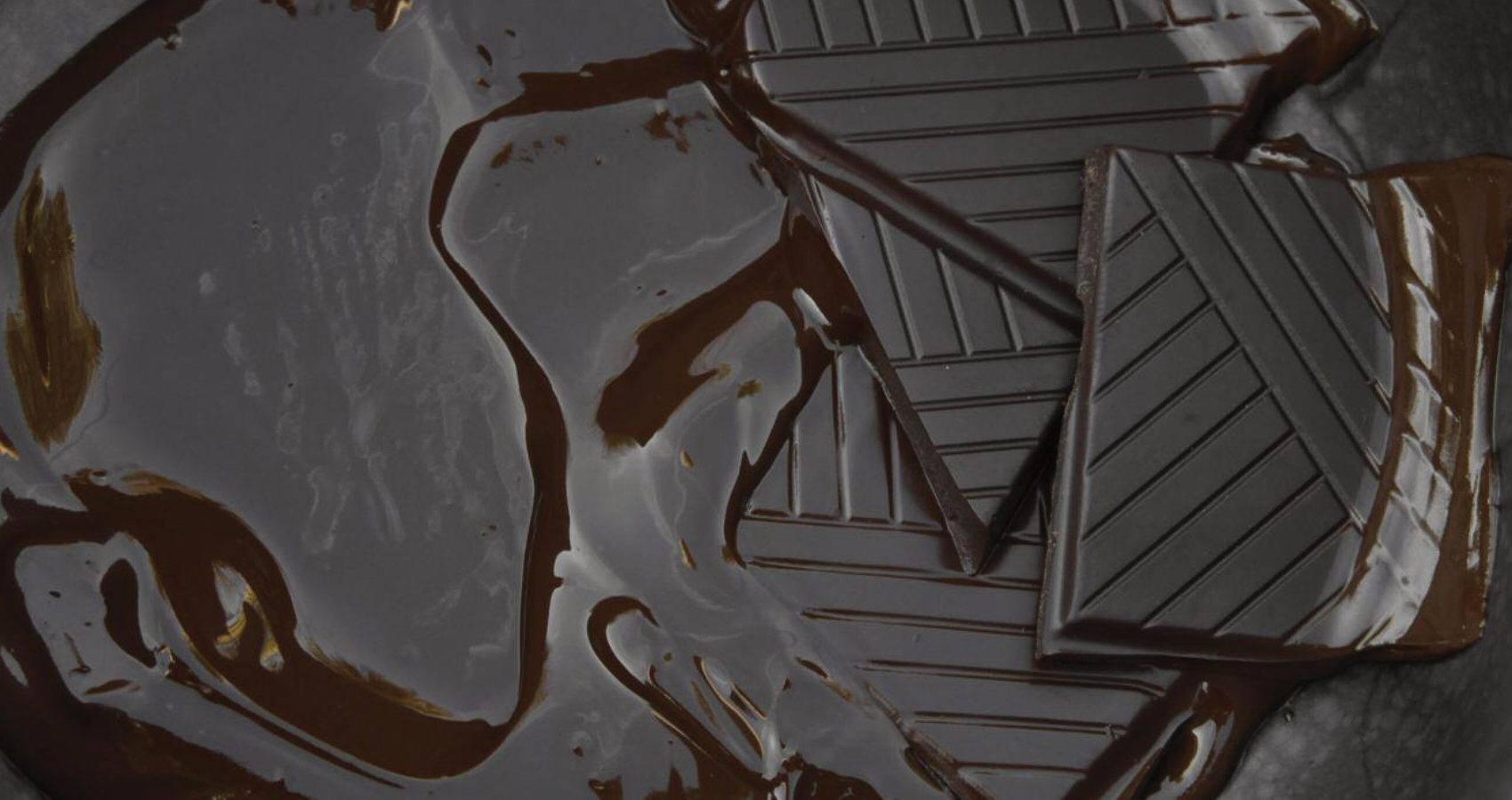 desserts

truffle experience
Villa Bianca's exotic flora
TAKE A TRUFFLE BREAK ON THE FRENCH RIVIERA. The french riviera is the perfect place to get the truffle experience. The winter climate of the meditteranean and the soil composition are propice to producing some of the world's finest truffles. THE VILLA BIANCA. The Villa Bianca is home to Ralph Hutchings and the property has an apartment for holiday rentals. Truffle meals or truffle cooking courses can be arranged on site. The apartment is an excellent venue for visiting the area and restaurants as many chefs prepare specific menus for the truffle season. Visits of the truffle plantations can be arranged as well as the purchase of freshly gathered truffles and truffle hunting with the trained truffle dogs. FROM LATE DECEMBER TO EARLY MARCH. Plan your visit over the three months of the truffle season. A pre-Christmas break, Christmas, for New Year or just an early year vacation. THE VILLA BIANCA APARTMENT is in an exceptional location surrounded by exotic gardens, only minutes away from Monaco, Nice and Cannes and an hour away from the ski slopes of Isola 2000. Visit the villa's website for more information. www.villa-bianca-france.com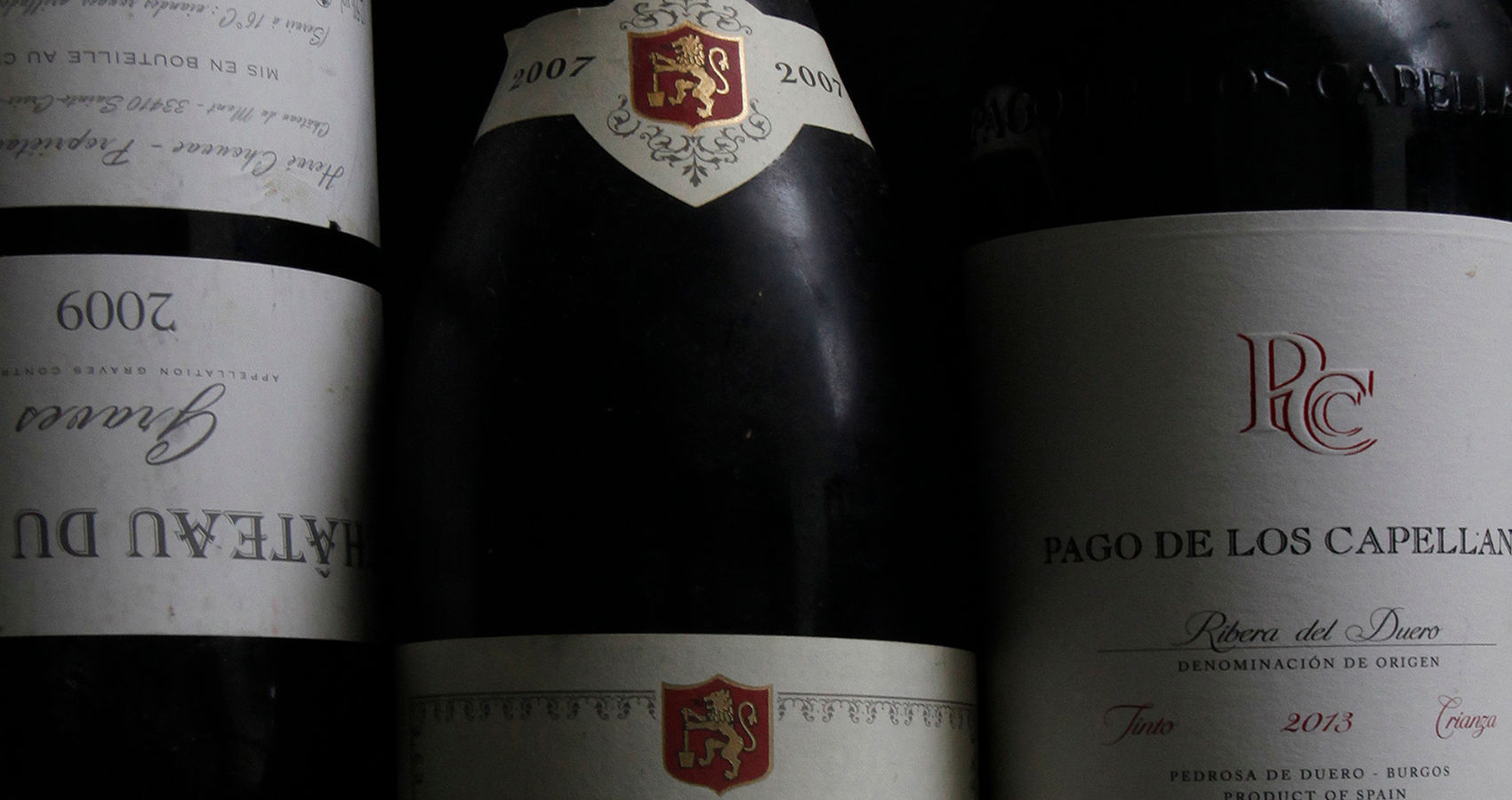 ralph's favorites
Making a meal special is a question of having quality products all the way down the line. Here are some of my favourites that'll make your day.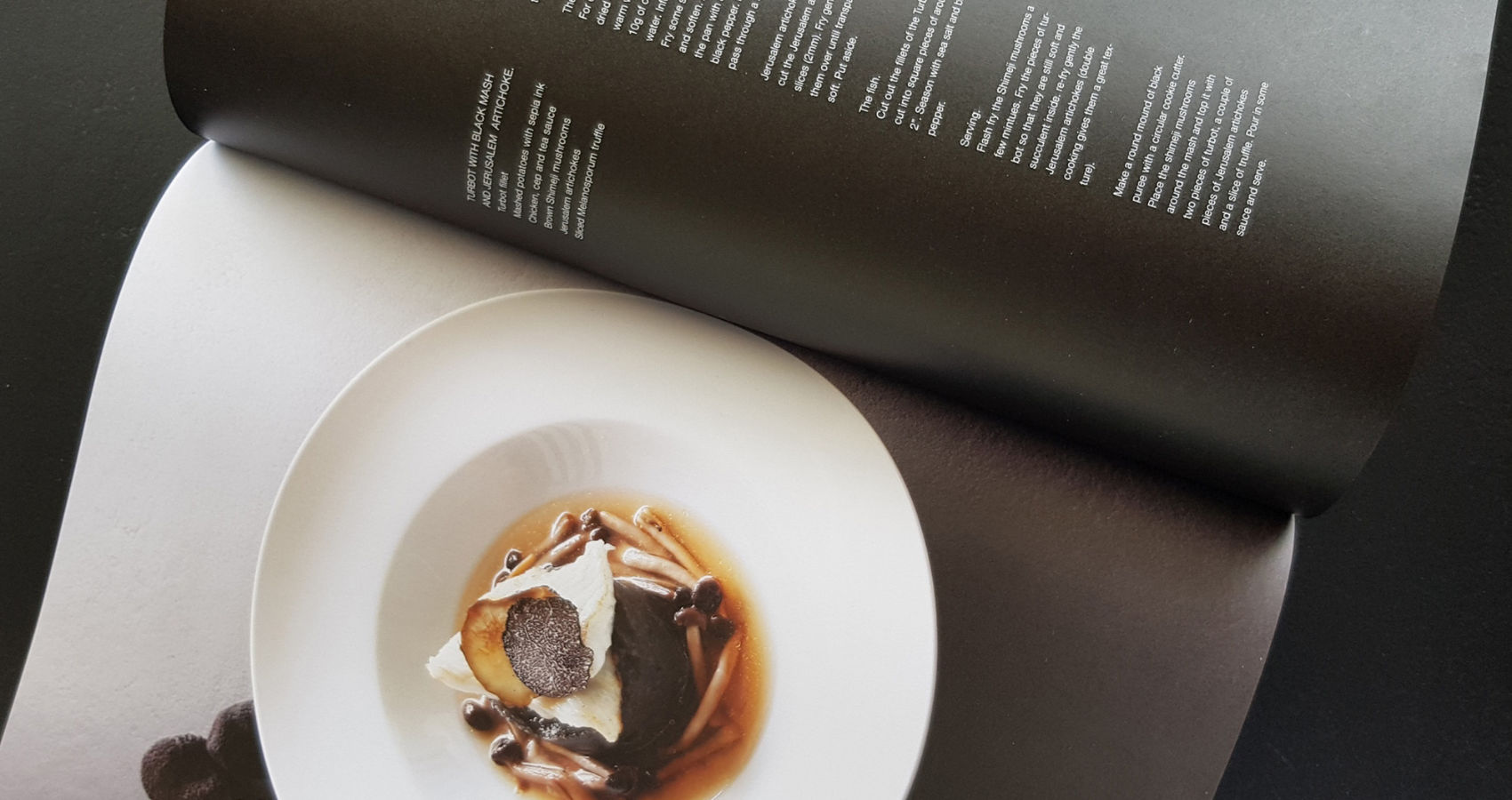 boutique
Here is a selection of gifts from the chef. More are in the pipeline, so take a look from time to time to find some beautiful and original gifts.